Dîner en Blanc Buenos Aires 2018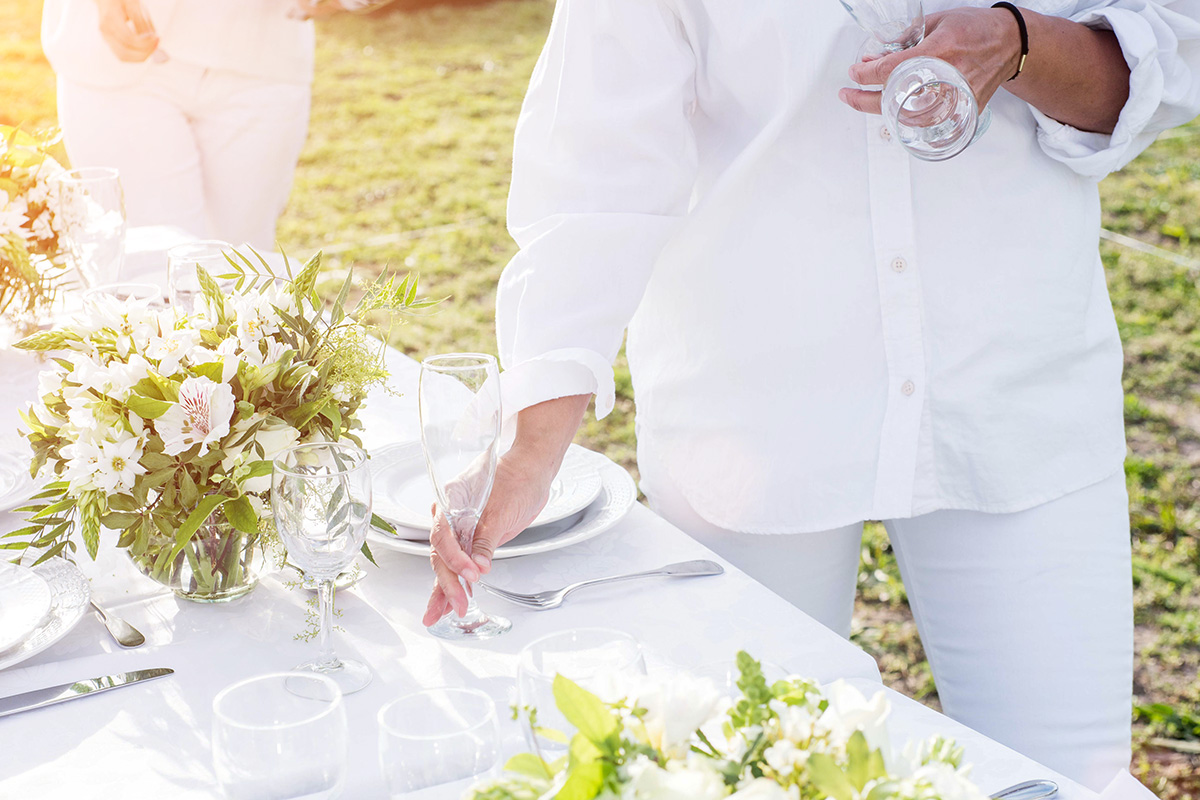 RUTINI WINES EXCLUSIVE WINERY OF THE 2018 EDITION
On Saturday, November 17th, the second edition of Dîner en Blanc – Buenos Aires will take place. This celebration has an international tradition of 30 years. In 1988, after spending some years abroad, François Pasquier returned to Paris and decided to organize a dinner to reconnect with friends. With the intention of sharing and celebrating, he invited them at the Bois de Boulogne, asked them to be dressed in white and to bring along one other friend each. The following year everybody wanted another gathering in white and so the invitations multiplied. This is how Dîner en Blanc was born.
After the Bois de Boulonge followed the Pont des Arts, the Champs Elysees, the garden of the Palais-Royal. For its 25th year, the Paris Dîner en Blanc gathered about 15,000 guests at the Louvre, the Trocadéro gardens and up front of the Eiffel Tower. Since then this epicurean meeting has been calling on cities and expanding its reach and mystique. Today Dîner en Blanc is an international event that takes place in 80 cities and more than 30 countries. Rutini Wines will accompany this second edition in Buenos Aires.
The location is a key point of Dîner en Blanc and is kept secret until the very last moment. This picnic can only be attended by those who have been invited directly by one of its members or, in a second instance, by those who sign up in a waiting list. The rules are few but clear: the participants must wear white and prepare a picnic basket with gourmet dishes and place settings. All strictly white. Then they must go to a predefined site where they will get directions to their destination. Where that destination is remains an enigma only to be revealed when the guests get there. We can only anticipate this: it will be one of the most beautiful and emblematic places of the city.
The first Buenos Aires edition held over 900 participants who spent a memorable evening in Oceana Puerto Madero. Which exclusive corner of Buenos Aires will receive over 1200 diners for the 2018 edition is still a secret. Maia Naon, Jimena Suarez and Nicolás Francisquelo will be the local hosts of the event. The gastronomic proposal will be in charge of Chef Martín Molteni. Rutini Extra Brut, Rutini Brut Nature, Rutini Sauvignon Blanc, Trumpeter Reserve Rosé y Trumpeter Reserve Chardonnay are the labels they recommend for a night that will be remembered.  
The Platinum Card of American Express and Nespresso are the sponsors of the event with Rutini Wines.